INDEX

HPI Research Forum on June 29, 2018
〝How the North Korean elite view North Korea's future″ 
By Kwang-il Park, Pastor, Representative of Youth Forum of North Korea Democratization


The Hiroshima Peace Institute held an HPI Research Forum as follows: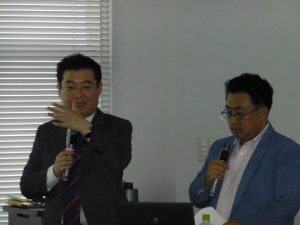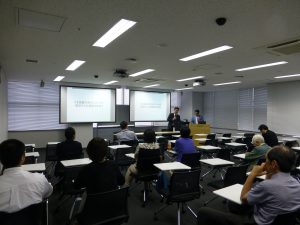 1. Topic
"How the North Korean elite view North Korea's future"
2. Date & Time
June 29, 2018, Friday, 18:00-20:00
3. Venue
Seminar Room 2, Satellite Campus, Hiroshima City University
4-1-1 Otemachi, Naka-ku, Hiroshima
4. Capacity
30 people (first-come-first-served basis)
5. Abstract of Forum
After the Summit between North Korea and the United States, the North Korea situation surrounding the nuclear issue is rapidly changing. North Korea promised to denuclearize the Korean Peninsula in Singapore following the declaration of Panmunjom. What do North Korea's elites think about the denuclearization of the Korean Peninsula? What do they think about these changes in North Korea? What are Kim Jong-un's views of North Korea-Japan relations?

6. Profile of Kwang-il Park
Kwang-il Park was born in Pyongyang in 1974. He defected from North Korea in 1998 and entered Korea in 2001 through China and Cambodia. Today in Korea, he is a pastor and a representative of the Youth Forum of North Korea Democratization.