HPI Research Forum on February 22, 2017
〝Preventive Diplomacy in the Asia Pacific and the Role of Civil Maritime Security″
By James D. Llewelyn
Supervisor, Maritime Border Command, Australian Border Force, Department of Immigration and Border Protection (DIBP), Australia

The Hiroshima Peace Institute held an HPI Research Forum as follows: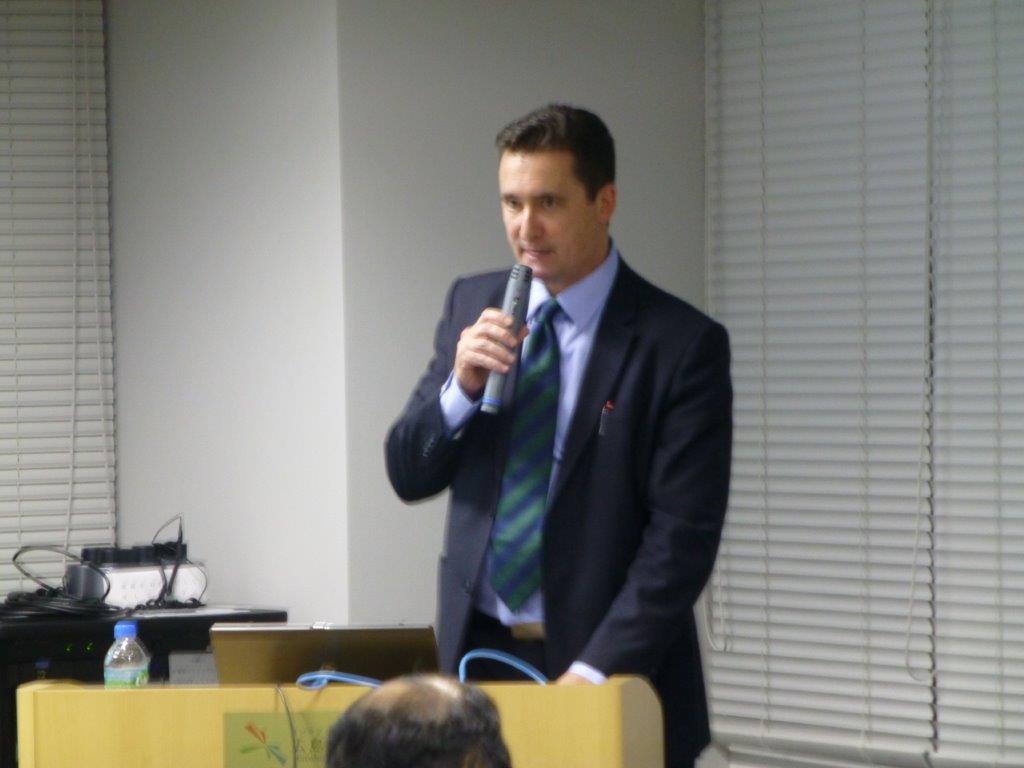 1. Topic
"Preventive Diplomacy in the Asia Pacific and the Role of Civil Maritime Security"
2. Date and Time
February 22, 2017 (Wed.) 18:00-20:00
3. Venue
Seminar Room 2, Satellite Campus, Hiroshima City University
4-1-1 Otemachi, Nakaku, Hiroshima
9F Otemachi Heiwa Building
4. Abstract of the Forum
Southeast Asia's international shipping lanes (ISL) are essential to the economic security of the Asia-Pacific region. Maintaining good order at sea serves to protect regional trade and can be achieved through collaboration between civil maritime security agencies (coast guards). Japan and China both have significant coast guard capabilities and diplomatic influence in the region that could be harnessed to promote civil maritime security cooperation with the countries of the Association of Southeast Asian Nations (ASEAN). With regional tensions rising over disputed waters in Southeast Asia, 'white hull diplomacy' would seem to be a timely option for governments to consider in search of an intra-Asian de-escalation process.
5. Profile of the Lecturer
James D. Llewelyn was born in Australia. After graduating with MAs both from the Australian National University and the University of Wollongong, he obtained this PhD (Diplomatic History) from Kobe University in 2006. He entered the Department of Defense, Canberra, Australia in 2009, and then in 2010 the Department of Innovation/Education working on science diplomacy and international education in East Asia. In 2013, he was a visiting scholar at the University of Cambridge. Since 2015, he has served at the Department of Immigration and Border Protection, Maritime Border Command. He is a strategic researcher on issues relating to East Asian security, maritime security, and international relations for the Australian Government. He has a variety of publications including "Japan's Mediatory Diplomacy and Bilateral Friction with the UK" (International Relations Journal, No. 156, 2009), "Japan's Evolving Notion of National Security" (Nova Science Publishers, 2010), "Japan's Post War Return to Southeast Asia" (Asia Pacific Review, Vol. 21, No. 2, 2014), and "Preventing Diplomacy and the Role of Civil Maritime Security Cooperation in Southeast Asia" (Strategic Analysis, Vol. 41, 2017).