Hiroshima City University
Department of Design and Applied Arts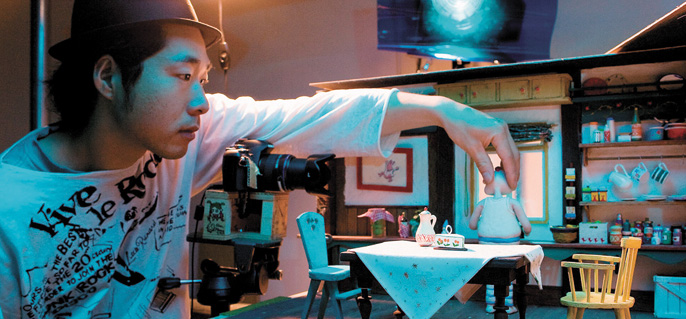 Graduate School of Arts (Master's Degree Program)
Department of Design and Applied Arts
Fostering creativity and innovation for the improvement and sophistication of a modern lifestyle
Education and Research Outline
The mission of design and industrial arts is to create a new lifestyle of a higher dimension. To fulfill this mission, the Department of Design and Industrial Arts seeks to explore Japan's distinctive aesthetic sensibility, cultivated over a long and rich history, and deepen understanding in each specialized field of design and industrial arts. In the graduate program, students aim to produce new, innovative design prototypes in response to the challenges facing the field of industrial arts. The department's overall goal is to study the role of visual arts as an element of our increasingly diverse and multi-faceted lifestyles from a wide perspective, which encompasses both design and industrial arts. Students will have the opportunity to learn from our excellent faculty, in various fields of expertise. This flexible curriculum offers a welcome departure from conventional design and industrial arts programs, and fosters innovation and creativity in the field.
Faculty members
●Department of Design and Applied Arts
Division
Position: Name
Visual Communication Design
Professor:NOUJIMA, Masahiro
Associate Professor:NAKAMUARA, Kei
Product Design
Professor:YOSHIADA, Yukihiro
Lecturer   :  FUJIE, Ryutaro
Digital Media
Professor:KASAHARA, Hiroshi
Lecturer   :  SHIROI, Aya
Metal Design
Professor:MINAMI, Masano
Professor:NAGAMI, Fumito
Textiles
Professor:KURAUCHI, Hiroshi
Associate Professor:NODA, Mutsumi
Lacquer Arts
Professor:OHTUKA, Tomotsugu
Lecturer:AOKI, Shinsuke
●Contemporary Art
Division
Position: Name
Contemporary Art
Professor:EBISAWA, Tatsuo
Lecturer:FURUKATA, Taro
●Art History & Theory
Division
Position: Name
Art History & Theory

Associate Professor:JOICHI, Mariko
Associate Professor:ISHIMATSU, Noriko
*Any faculty member marked with an asterisk* is scheduled to retire in March, 2014.