Hiroshima City University
Faculty of Information Sciences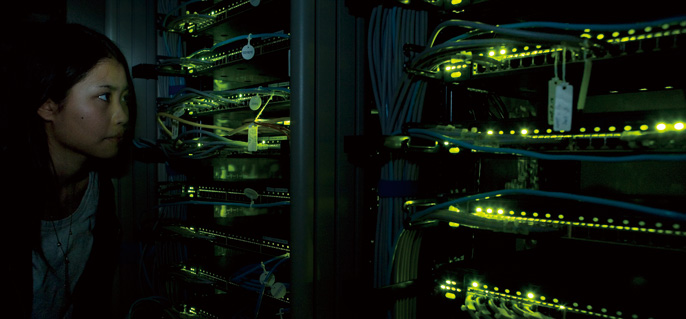 Faculty of Information Sciences
To train future experts to lead the field of information communication which is vital to an advanced information society.
Faculty of Information Sciences
Admission Policy
We welcome prospective students pursuing a future in the rapidly growing field of Information Sciences.
We seek applicants who:
are enthusiastic about the field of Information Sciences

are highly motivated and ambitious

enjoy tackling challenges

are inquisitive by nature

have a good command of mathematics, sciences and foreign languages
Our Goals
Educational Concept
The Faculty of Information Sciences aims to train future researchers and engineers who are committed to research and development.
A Wide Variety of Courses to Meet Students' Needs

Once potential students acquire the foundational knowledge of Information Sciences, they have the option to choose from a wide array of electives.

Teaching the Skills for Success

Students will acquire fundamental skills in mathematics, programming and English to help facilitate further development in Information Sciences.

Information Communication Technology

Students will acquire Information Communication Technology (ICT) skills for the purposes of disseminating information.

Special Topics

Students will have the opportunity to refine their skills through special topics offered by the faculty.

Emphasis on Practical, Hands-On Learning

Students gain valuable experience and understanding to succeed in today's information-based society through practical applications, problem-solving, and presentations.

Students from All Academic Backgrounds Are Welcome

We are committed to meeting the needs of students of various levels of knowledge and training by offering small classes according to their academic experience.
Possible qualifications
●1st grade teaching license for High school (Infomation / Mathematics)
●Curator license (Galleries and Museums)
Faculty members
Department of Computer Network Engineering
Department of Intelligent Sytems
Department of Systems Engineering
Department of Biomedical Information Sciences